Dynamic Stretching
High Knees: Start by jogging on the spot, lifting your knees as high as possible. Aim for quick and controlled movements to improve soccer-specific speed and agility. Incorporate 1v1 or 4v4 drills to enhance decision-making skills while performing high knees.
Lunges: Take a step forward with one leg, bending both knees until the back knee almost touches the ground. Push off with your front foot to return to the starting position, then repeat with the other leg. Lunges help strengthen leg muscles and improve balance, essential for precise ball control during small-sided games.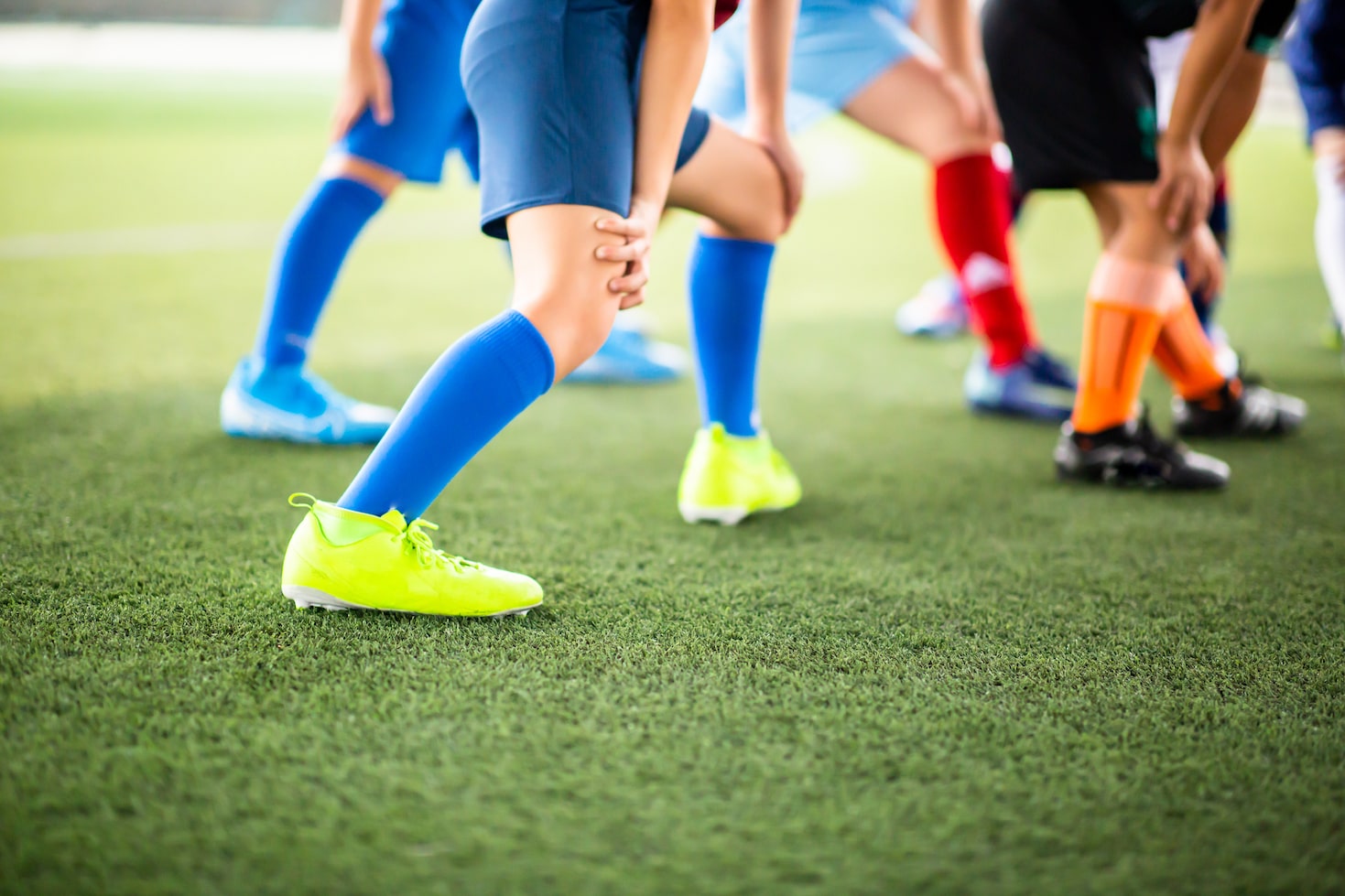 Leg Swings: Stand next to a wall or support and swing one leg forward and backward in a controlled manner. This dynamic stretching exercise increases hip mobility, which is crucial for executing quick turns and changes of direction on the field. Implement leg swings before passing-receiving warm-ups or small-sided games for improved performance.
Passing and Receiving Warm-Up
Triangle Passing Drill: Set up a triangle with three players, each positioned at one corner. The players pass the ball to each other using one-touch passes, focusing on accuracy and speed. This drill improves passing technique and communication skills, building combinations.
Piggy in the Middle Game: In a 4v1 setup, four players form a square while one player stands in the middle. The goal is for the four players to maintain possession by passing the ball around while the player in the middle tries to intercept it. This game enhances both passing and receiving skills as well as quick decision-making under pressure.
One-Touch Passing: Divide your team into pairs and set up cones or markers about 10 yards apart. Players must pass back and forth using only one touch before turning and moving onto another marker. Encourage them to communicate effectively and maintain a high tempo throughout this drill, which develops fast thinking, precision passing, and good control of first touches.
Stay tuned for our upcoming posts where we'll cover more soccer practice plans tailored specifically for U12 teams!Small-Sided Games as Warm-Up: Another effective warm-up drill is a 4v4 small-sided game that focuses on teamwork, communication, and decision-making. Create a small field with cones or markers and divide players into two teams of four. The limited space forces players to think quickly, make effective decisions under pressure, and work together towards scoring goals or completing specific objectives. This dynamic warm-up prepares young athletes mentally and physically for the challenges they'll face during practice sessions or matches.
Incorporating a 1v1 passing drill and small-sided games into your warm-up routine not only improves players' skills but also prepares them mentally and physically for practice or matches.
Small-Sided Games as Warm-Up
'Keep Away' Game: In this small-sided game, players are divided into two teams. The objective is for the team in possession of the ball to keep it away from the opposing team. This game promotes quick decision-making, communication, and teamwork.
Divide players into two even teams
Use a designated area as the playing space
The team in possession must pass and move to maintain control
Encourage players to make quick decisions and communicate effectively
'Four Corners' Game: In this 1v1 mini tournament-style game, four corners of a small grid are assigned as goal areas. Players compete against each other in one-on-one matches with the goal of scoring points by dribbling or passing through their opponent's corner.
Set up a small grid with four corners marked as goals
Each player competes against another player in one-on-one matches
Points can be earned by successfully dribbling or passing through an opponent's corner
Emphasize individual skills such as dribbling, shielding, and shooting
These small-sided games provide an engaging warm-up activity that helps improve key soccer skills while creating a fun and competitive environment for young athletes.
Technical Drills
Speed and agility drill: Set up a line of cones with about 2-3 feet of space in between. Have the players dribble through the cones as fast as they can, focusing on quick footwork and maintaining control of the ball. Emphasize using both inside and outside touches to navigate through the tight spaces.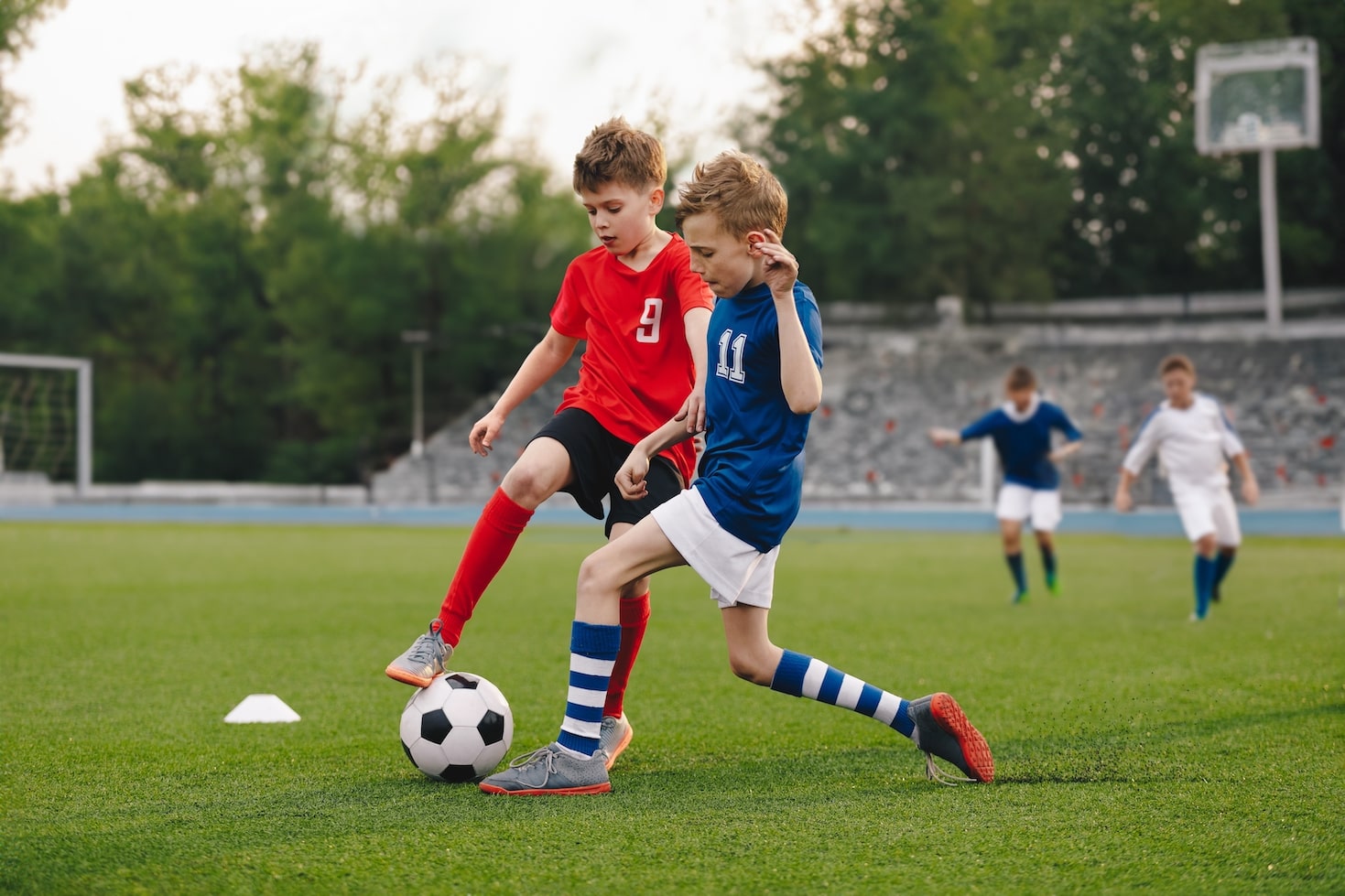 Change of direction: Place two cones about 10 yards apart. Instruct the players to dribble towards one cone, then quickly change direction and dribble towards the other cone. Encourage them to use different moves such as cuts, feints, or step overs to deceive defenders and create space for themselves.
Shielding the ball: Create a small grid with four cones forming a square shape. Pair up players within each group. One player tries to shield their ball from their partner by using their body positioning and strength while keeping control of it within the assigned area. The defender should focus on staying low, being physical but fair, and using proper technique when protecting possession.
These drills will help develop key skills necessary for effective dribbling such as speed, agility, change of direction, and shielding techniques in game-like situations for U12 soccer players during practice sessions
Shooting and Finishing
One-on-One Shooting: Encourage players to practice their one-on-one shooting skills by setting up small-sided games or drills that simulate game situations. Emphasize the importance of accuracy and decision-making in front of goal.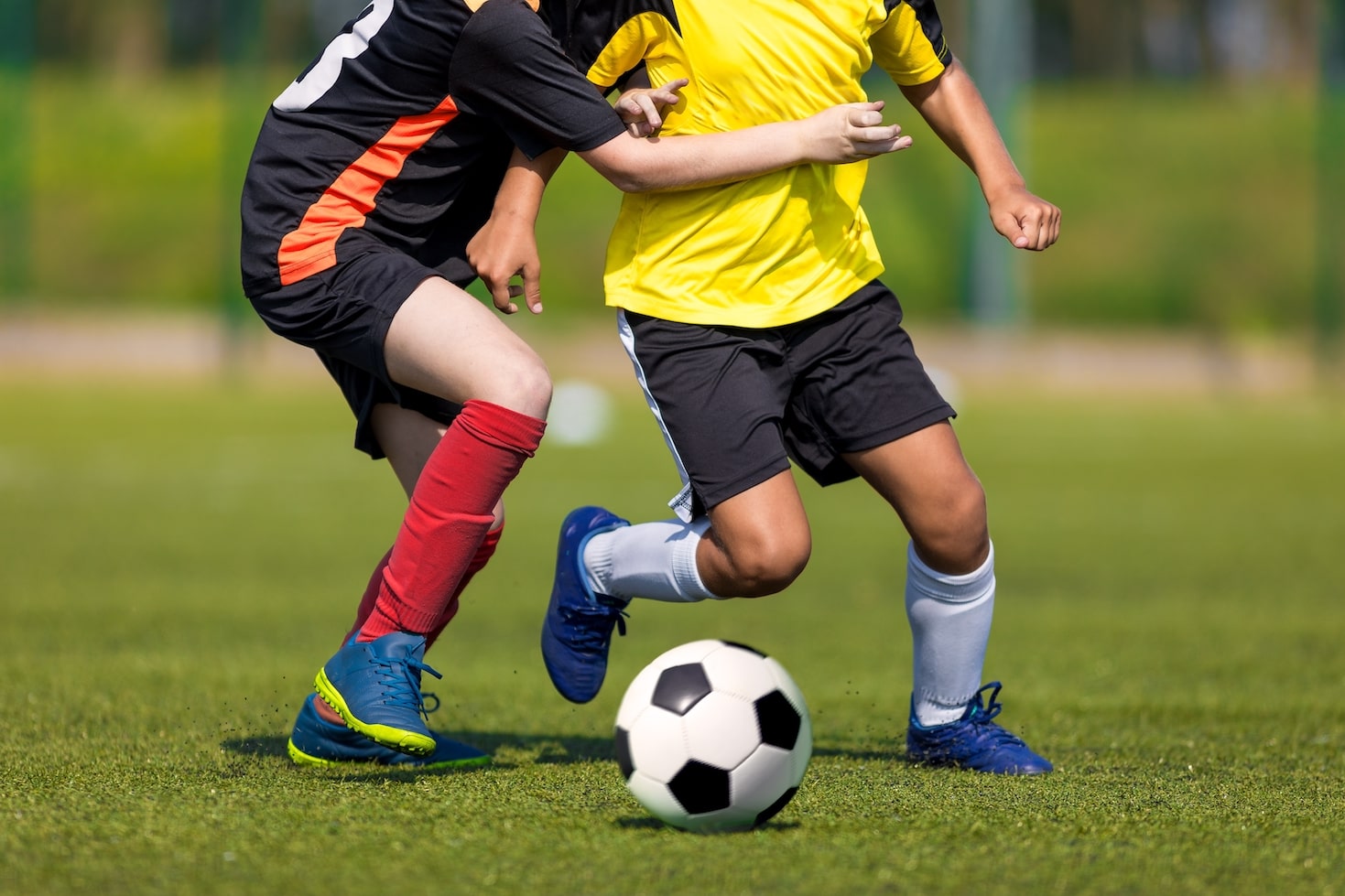 Creating Space for a Shot: Teach players various techniques to create space for a shot, such as using feints, quick turns, and deceptive movements. Emphasize the importance of timing and awareness to exploit gaps in the defense.
Combination Play in the Final Third: Develop players' ability to combine with teammates in the final third through passing sequences or small-sided games. Focus on quick interchanges, off-the-ball movement, and understanding each other's strengths and weaknesses.
Passing Accuracy Drill
Triangle Passing Exercise: Set up three cones in a triangle formation. Players stand at each cone and pass the ball to their teammates using both feet, focusing on accuracy and precision. Encourage quick movement and communication.
Long Range Passing Practice: Create two lines of players facing each other, with enough distance between them for long passes. Players take turns passing the ball across to their teammates, aiming for accurate long-range passes. Emphasize technique and follow-through for maximum power.
One-touch Passes: Arrange players in pairs with one ball between them. They must pass the ball back and forth using just one touch, requiring precise control and accuracy. Challenge them to increase speed while maintaining accuracy.
These passing drills will improve your team's passing skills by enhancing their accuracy, technique, communication, and control. Incorporate these exercises into your training sessions to help your U12 soccer players develop strong passing abilities that will benefit them during matches.
First Touch and Control
Chest Trap Drill: Develop your players' ability to control the ball with their chest by setting up a line of cones and having them stand facing away from it. Serve balls towards them, encouraging them to use their chest to cushion and control the ball as it comes in.
Inside-of-Foot Control Exercise: Enhance your players' mastery of controlling the ball using the inside of their foot through this simple drill. Set up a square grid and have players pass the ball around using only the inside of their foot, focusing on accuracy and control.
Aerial Ball Reception: Train your team's ability to receive aerial balls effectively by organizing a drill where you serve high crosses into the box. Encourage players to time their jumps correctly, position themselves well, and use techniques like headers or chests traps to bring down these challenging passes.
Tactical Drills
Possession Game
Passing and Receiving: Encourage players to use different parts of their foot when passing, such as the inside or outside. Emphasize the importance of receiving with a good first touch, using the correct body position to receive the ball effectively.
Movement Off the Ball: Teach players to constantly move into space and provide options for their teammates. Promote off-the-ball runs that create passing angles and open up gaps in the defense.
Creating Space: Help players understand how to manipulate defenders by making diagonal runs, checking back towards midfield, or overlapping with teammates. Foster creativity by encouraging quick one-touch passes and give-and-gos to exploit spaces on the field.
Switching Play
Vision and Awareness 
Developing vision and awareness is crucial for young players in order to switch play effectively. Encourage players to constantly scan the field, looking for open spaces and potential passing options. Emphasize the importance of keeping their heads up, as this will allow them to quickly identify opportunities to switch play and exploit gaps in the opposing team's defense.
Quick Transitions
Switching play requires swift transitions from one side of the field to another. Teach your players how to quickly shift their body position and change direction efficiently when receiving or distributing the ball. Incorporate drills that focus on fast-paced movement, such as small-sided games with limited time on each possession. By practicing quick transitions, players will be better prepared to execute effective switches during a match.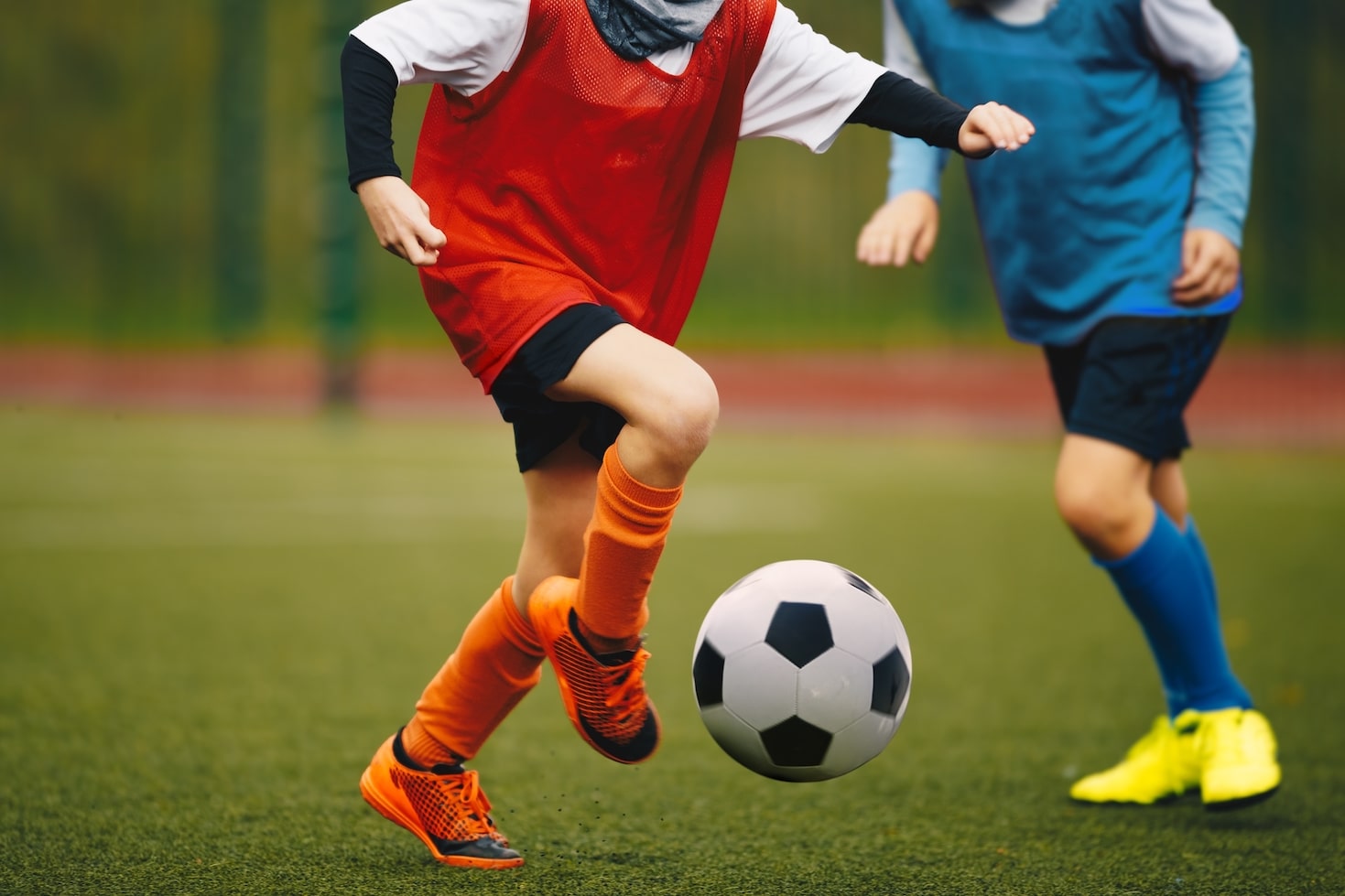 Crossing and Switching
Crossing plays a vital role in switching play, providing an opportunity for players on one side of the field to deliver accurate passes into space on the opposite side. Train your team on proper crossing technique, including foot placement, timing, and accuracy. Additionally, encourage your players' understanding of when it is appropriate to attempt a cross versus maintaining possession or seeking alternative passing options.
Defensive Shape
Pressuring the ball is a crucial aspect of defensive shape. Encouraging players to close down opponents quickly and apply pressure can disrupt their attacking flow and force turnovers. It requires constant communication, anticipation, and quick reactions from defenders.
Covering and tracking runs ensures that there are no gaps or open spaces for the opposition to exploit. Defenders need to be aware of their surroundings, constantly scan the field, and react swiftly to mark any incoming runners. This helps maintain defensive solidity and prevents attackers from getting in behind easily.
Maintaining defensive structure is key to an effective defense. Players should maintain their positions while shifting as a unit across the field when needed. By staying compact, defenders limit passing options for opponents and make it harder for them to penetrate into dangerous areas of the pitch.
Set Piece Drills
Corner Kick Routine
Near Post Attack: Position a player near the front post to challenge the goalkeeper and deflect or redirect the ball into the net.
Far Post Attack: Have a player positioned near the back post to capitalize on any missed clearances or rebounds from defenders.
Short Corner Variation: Utilize a quick, short pass to catch opponents off guard and create scoring opportunities.
Attacking Free Kick
Direct Shot on Goal: When taking a free kick, one effective strategy is for the player to take a direct shot on goal. This involves aiming the ball towards the net with power and precision, in an effort to score a goal directly from the free kick.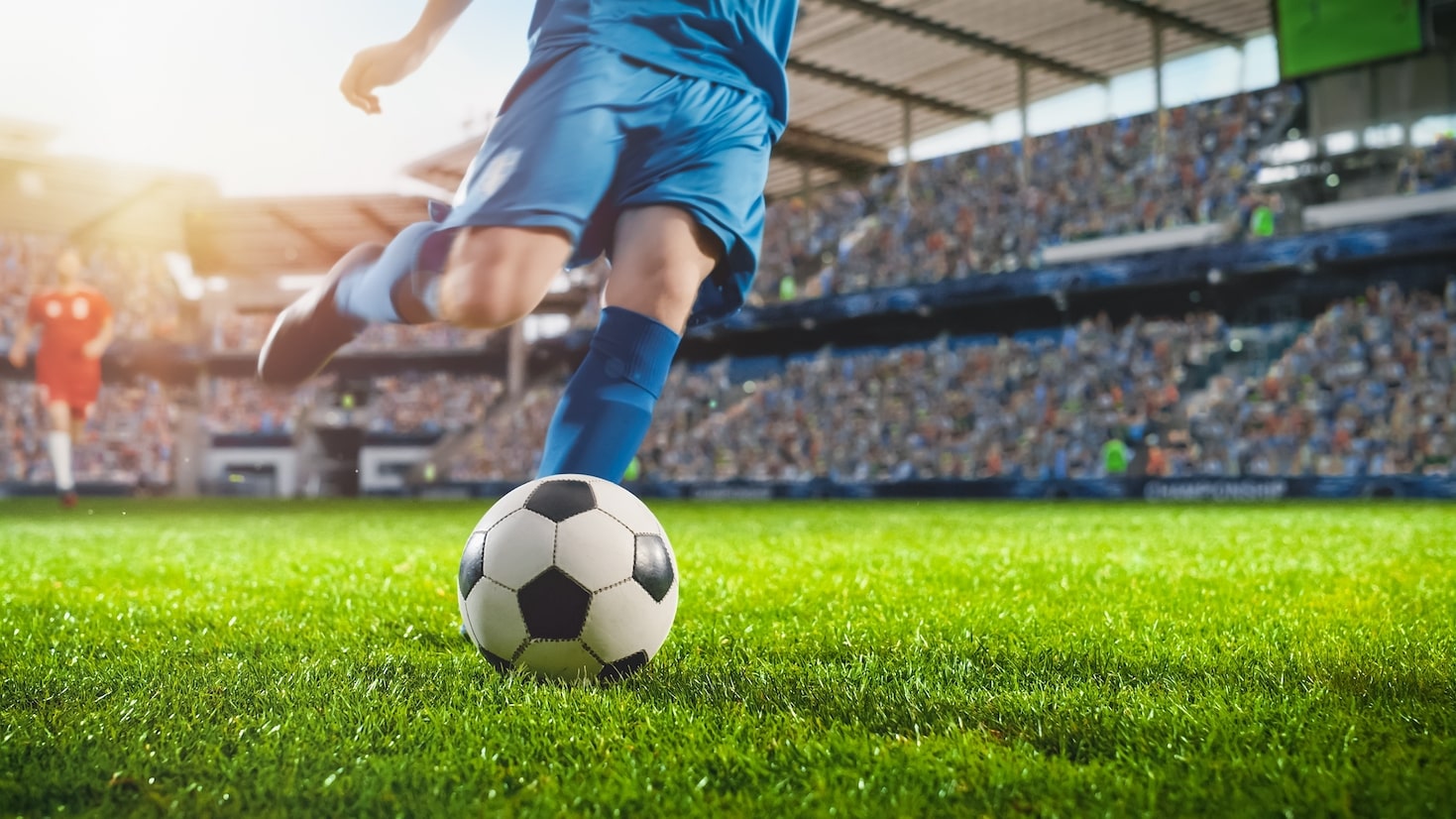 Cross and Finish: Another tactic to consider during a free kick is to set up for a cross and finish play. In this approach, instead of shooting directly at goal, the player kicks the ball into open space near the penalty area where teammates can make runs and attempt to finish with a header or volley.
Dummy Run and Shot: An additional option when attacking from a free kick is utilizing dummy runs. In this technique, one or more players pretend as if they are going for the ball but intentionally run past it without making contact. This confuses defenders and creates space for another teammate who then takes an unmarked shot on goal.
The direct shot should be aimed towards high corners of the net.
Players involved in cross-and-finish plays need to time their runs well.
Coordination between players executing dummy runs must be precise.
Communication among teammates during all types of attacking free kicks is crucial.
Defending Free Kick
Zone Defense Setup: When defending a free kick, setting up in a zone defense can help provide coverage across the entire goal area. Assign each player to cover a specific zone and make sure they maintain their position within that zone. This setup allows for quick reactions and prevents attackers from finding gaps in the defense.
Man-Marking Strategy: Another effective strategy is man-marking, where each defender is assigned to mark an opposing player during the free kick. By closely following their assigned player, defenders can prevent them from receiving or heading the ball effectively. Communication among defenders is essential to ensure proper marking assignments and avoid confusion.
Offside Trap Variation: To catch attacking players off-guard during a free kick, employing an offside trap variation can be highly effective. As soon as the ball is kicked, several defenders step forward simultaneously, catching any attackers behind them in an offside position. However, timing and coordination are crucial for this strategy to work efficiently without leaving spaces open for opponents' opportunities on goal.
Conditioning and Fitness
Agility and Quickness Drills
Cone agility drills are a great way to improve footwork and change of direction abilities in young soccer players. Set up cones in various patterns and have players navigate through them quickly and efficiently, challenging their speed, balance, and coordination.
Ladder footwork exercises are another effective method for enhancing agility and quickness. Lay down a ladder on the ground and have players perform different footwork patterns as they step quickly through each square of the ladder. This drill helps to improve speed, agility, and overall body control.
Reaction and change of direction training is crucial for developing game-ready skills in young soccer players. Incorporate drills that require quick reactions to cues or signals, such as sprinting to one side or changing direction based on visual or auditory stimuli. These types of drills sharpen reflexes, decision-making abilities, and enhance overall athleticism on the field.
Endurance Training
Interval running sessions, small-sided games with continuous play, and high-intensity circuit workouts are all effective methods for improving endurance in soccer players. Interval running sessions involve alternating between periods of intense sprinting and slower recovery jogging, helping to improve both aerobic and anaerobic fitness. Small-sided games with continuous play keep players constantly moving and encourage quick bursts of speed, mimicking the demands of a real game. High-intensity circuit workouts combine various exercises such as burpees, squats, and shuttle runs to challenge cardiovascular endurance while also targeting strength and agility.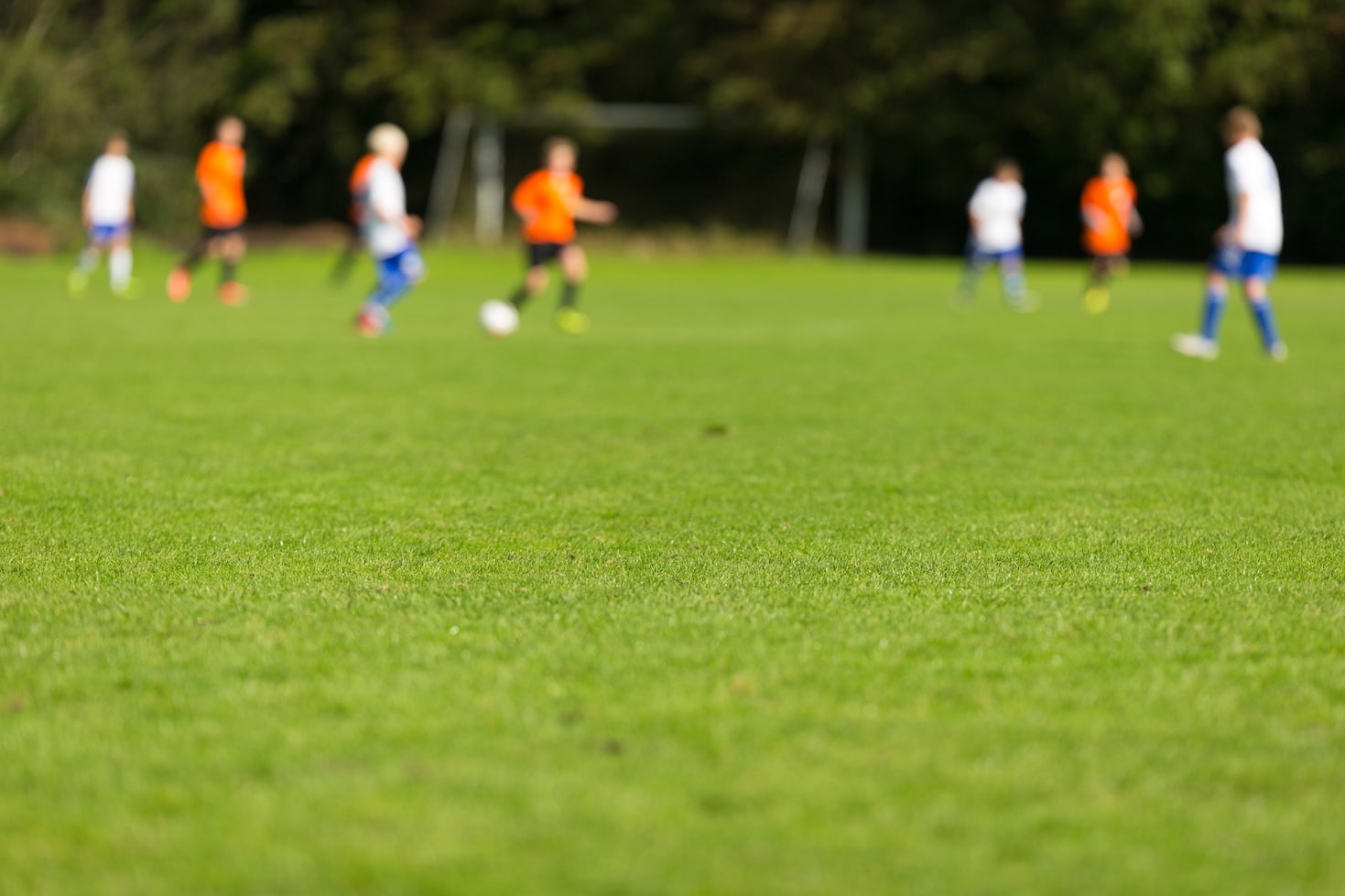 Interval running sessions: alternate between sprints and recovery jogs
Small-sided games with continuous play: keeps players constantly moving
High-intensity circuit workouts: combine cardio exercises with strength training
Speed and Acceleration Exercises
Sprint interval training involves short bursts of maximum effort sprinting followed by periods of rest or low-intensity recovery. This type of exercise improves speed and power by targeting the fast-twitch muscle fibers responsible for explosive movements. Plyometric exercises, such as box jumps and tuck jumps, also enhance explosive power by utilizing quick muscle contractions to generate force. Lastly, incorporating "flying sprints" into training can improve acceleration by practicing high-speed running over a specified distance, gradually building up to top speed.
Take Your Game to the Next Level
All the tools you will ever need to become a 
successful coach, try us for free now!
100's of Drills
Coach to Camera
Sessions from Pro's
Industry Leading Coaching Tools
Try Free Trial Now
Conclusion
In conclusion, structured practice plans are crucial for the development of U12 soccer players. By providing a clear roadmap and focusing on specific skills and techniques, coaches can maximize their players' growth potential. The key takeaways for effective U12 soccer practice plans include incorporating age-appropriate drills, fostering a positive learning environment, and emphasizing both individual and team development. With these strategies in place, coaches can help young athletes thrive on the field while building a strong foundation for future success.