Training sessions should last between 45–60 minutes with one session a week plus the game at the weekend. Players tire quickly and need plenty of water breaks. The whole session is about having fun and getting used to playing with a ball. Dribbling is key as coordination with an emphasis on Falling, rolling, jumping, bending.
Game Relevant
At the U6 age group, the players are recommended to play the game at 5v5 or 4v4 depending on where you are living. The USA is 4v4 with no goalkeepers and Europe is 5v5 including goalkeepers.
How to Coach and How Long to Coach at U6
Sessions should last 45 minutes – 1 hour. This age group cannot deal with long instructions about the rules of the game. Drills should be simple to understand and be all inclusive. Explain the game and if possible demonstrate what you want the players to do – don't talk for longer than 30 seconds. Concepts of time are meaningless so don't shout "20 seconds to go" as they will not be sure what you mean and this will often stop them from playing the game while they think about what you have just said.
The players will benefit from having a ball each when you warm up, or they will bunch like bees around a honey pot – shouting "spread out" will not work. Often they will continue to play even when the ball has gone out of bounds but don't stop play every time try and get them back into the area as they are playing.
Cut out the jokes at their expense meant for the parents who are watching – young players take everything at face value.
U6 Coaching Objectives
Skill
Individual basic soccer techniques which include ball control, running with the ball and basic passing
Make sure players are 'doing' not 'listening'
Technique
You should be looking to develop oordination and motor skills with and without the ball
Fun is essential or you will have a lot of disappointed players.
Game Craft
Balance is key trying to get players to look for space on the pitch
Games should be directional and fun.
Coaching Activities Checklist 
Are the activities fun? 
Are the activities organized? 
Are the players involved with the activities? 
Is creativity and decision-making being used by the players? 
Are the spaces used appropriately? 
Is the coach's feedback appropriate? 
Are there implications for the games? 
Soccer Drills Coaching Tips
You will put the players into teams for matches and at training but they will often take the ball off their teammate – explain that they are a team but expect it to take a few sessions before they stop taking the ball off each other and even then it will happen at times.
Keep talk to a Minimum
30 seconds is the maximum length of time children of this age group will listen – they will be raring to go and often I wait until the end of the session to talk about what they have done in the session and one of the most successful ways to get them to talk is to ask what their favourite part of the session was.
Ignore Mistakes at This Age
There will be so many mistakes made you need to pick and choose when you point out what players should be doing. 
Player Behaviour
Bad behaviour can be very destructive at this age, stay calm if the player(s) are repeating the problem and sit them out for a minute before they come back into the game.
Questions to ask U6s
It is a difficult age for questions and answers as at this age the children will often totally answer a question they think youve asked. Be patient. Remember we ask questions to check player understanding and to get feedback. You want the feedback at this age to be about enjoyment and about loving the game. They will often just want to tell you that they are going to watch Chelsea in the afternoon! Encourage that kind of interaction.
Try and use open questions that cannot be answered with a yes or no. Questions should start with What, How or Where. Using Why can be seen as a negative question.
Asking questions works because:
Gets player attention
Informs the coach of what the players know
Involves the players
Allows the player to give their opinions.
All these things also help team bonding and team spirit.
U6 Soccer Drills
Fun games help the development of basic skills that are the building blocks of the complete player. At  U6 players need fun games to develop their love of the game and generate the will to learn. Fun can mean things like penalty shoot-outs and game-related movements.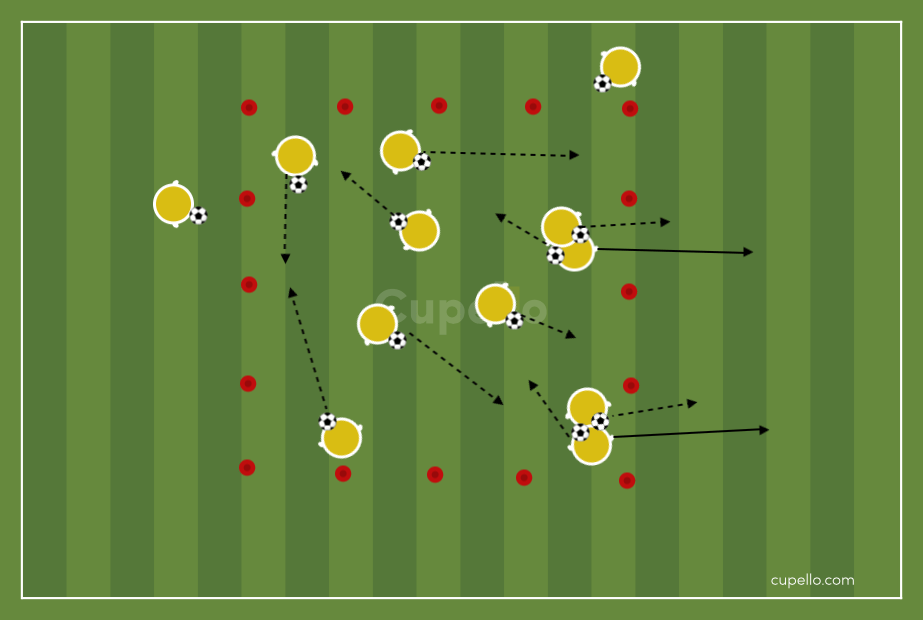 This game gives young players a lot of repetition in game-related techniques that will help to develop them to the best they can be.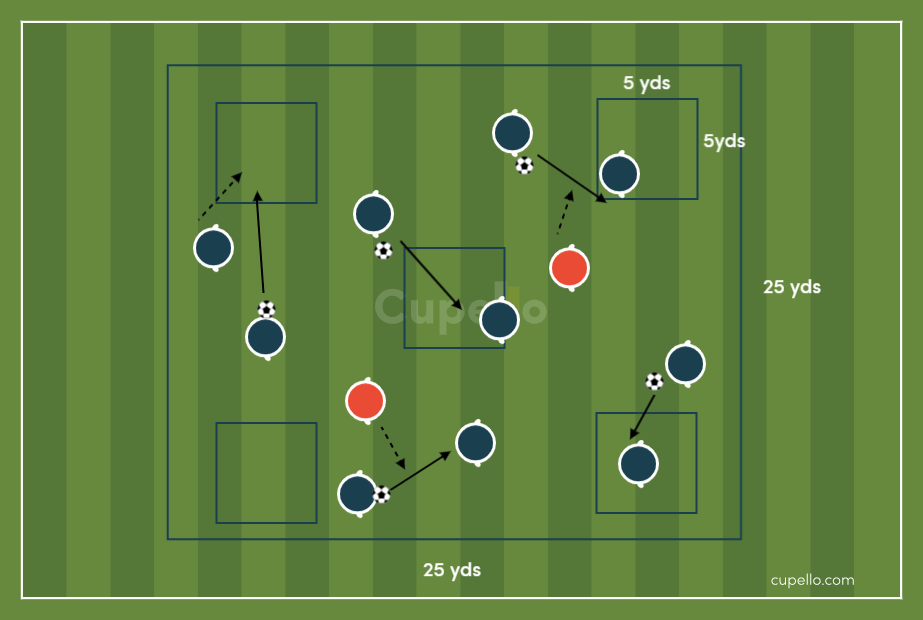 When working with young players, it's important as coaches we develop their ability to master the ball and body at the same time. Encouraging them to move with their head up, recognising space, and playing with both feet will help with this.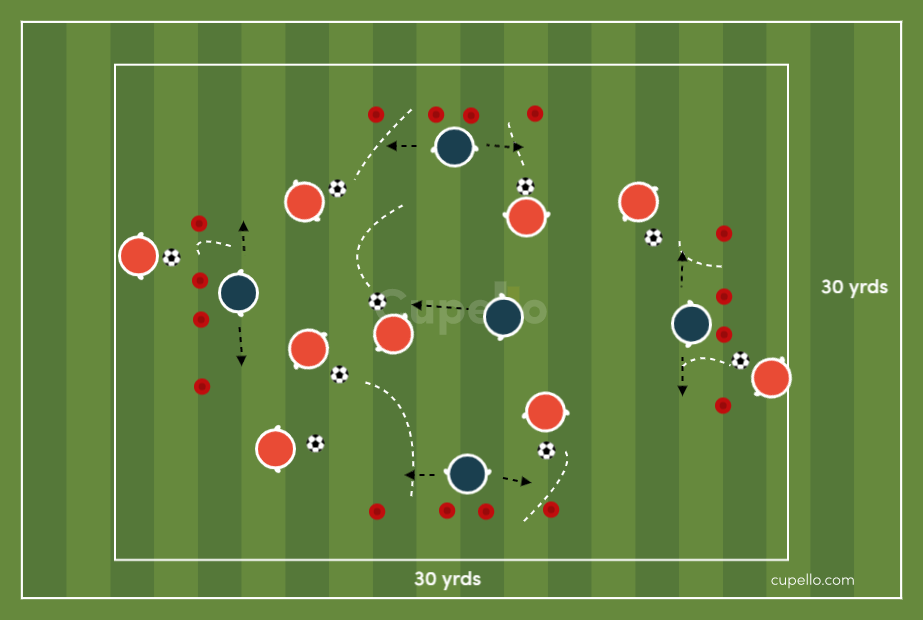 A fun game that will encourage young players to try new skills, use different parts of their feet and develop their ability to master the ball.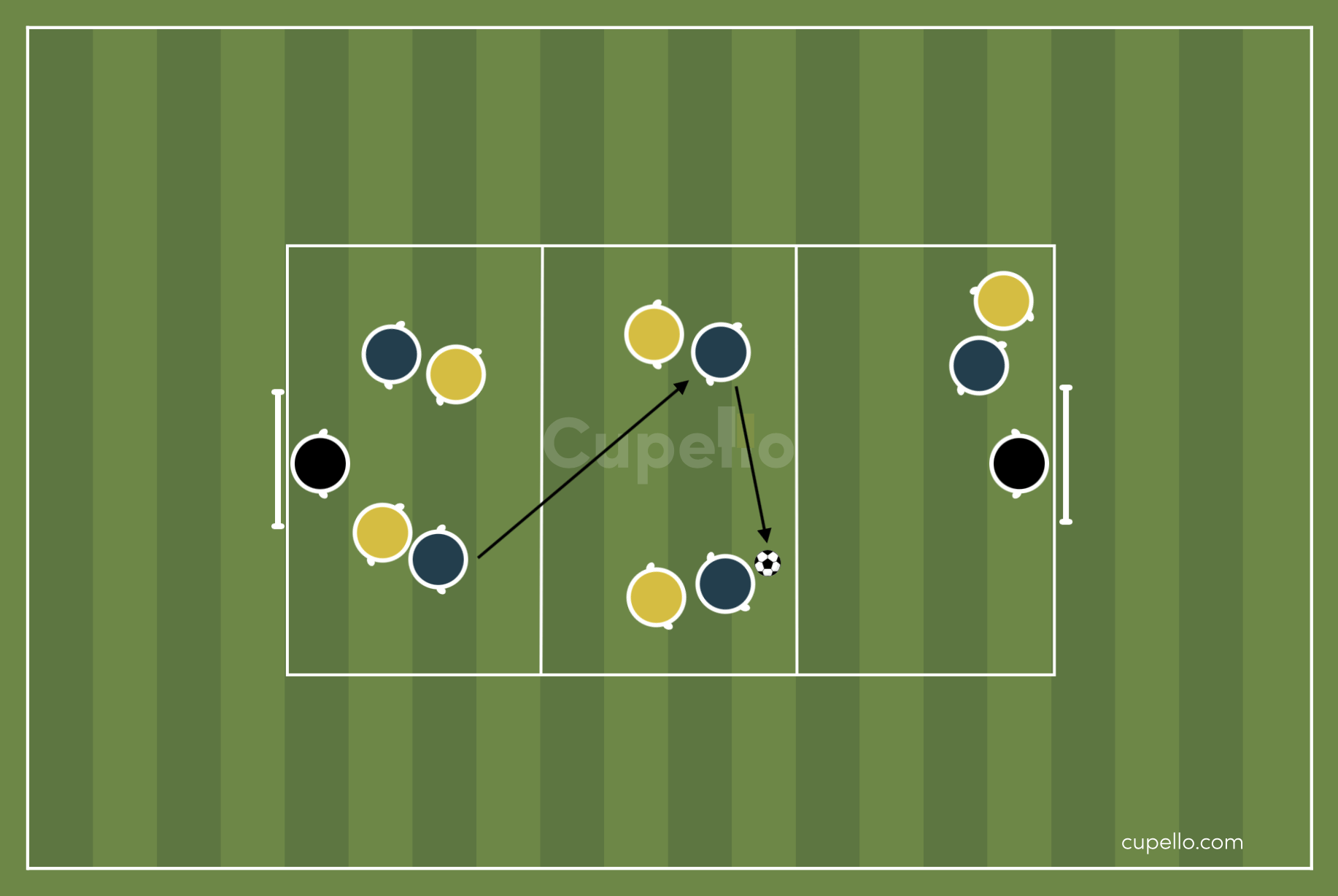 This game gives young players a lot of repetition in game-related techniques that will help to develop them to be the best they can be.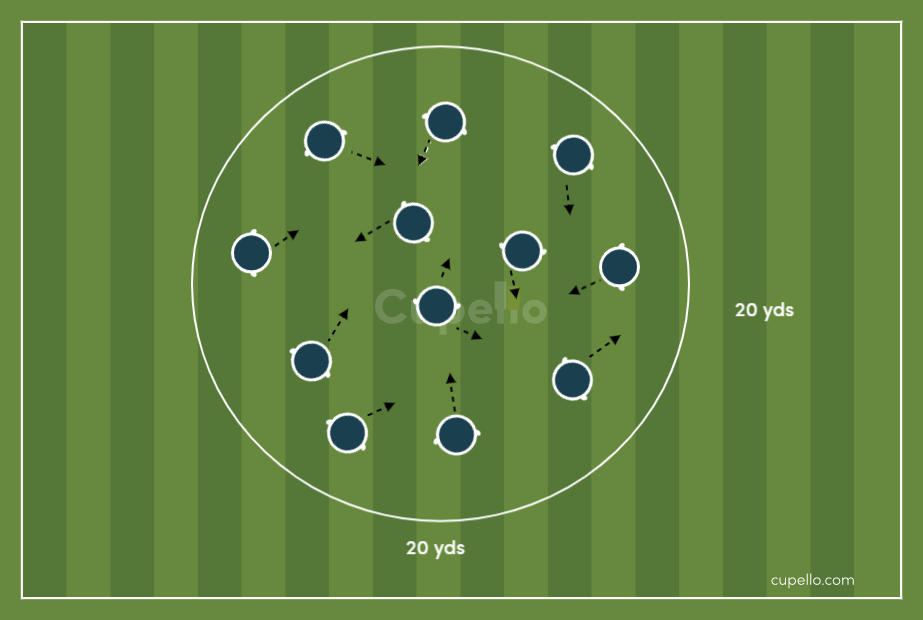 A fun game to develop players' fundamental movements skills.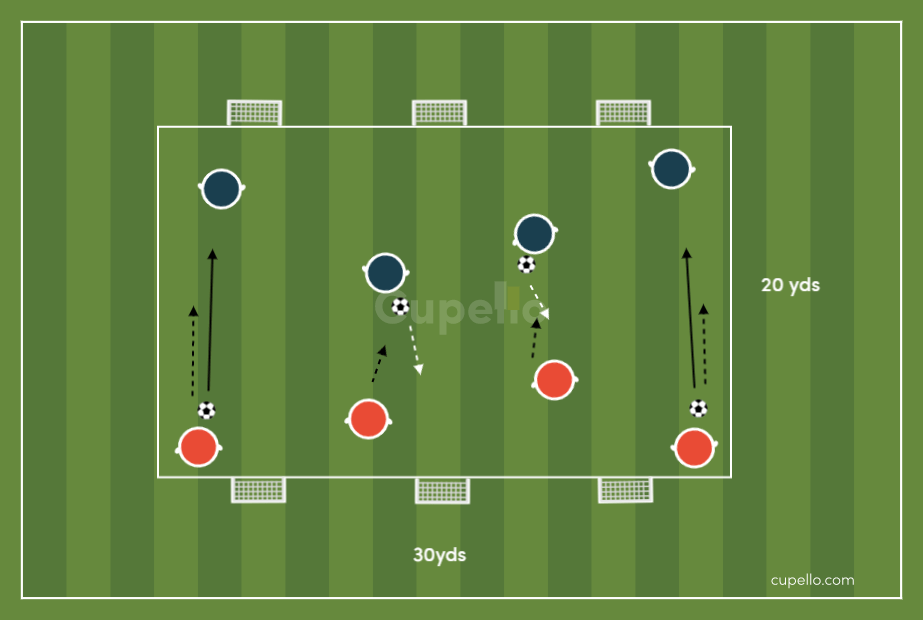 The ability to manipulate the ball in order to dominate 1v1 situations and beat opponents is key at any level and stage of development.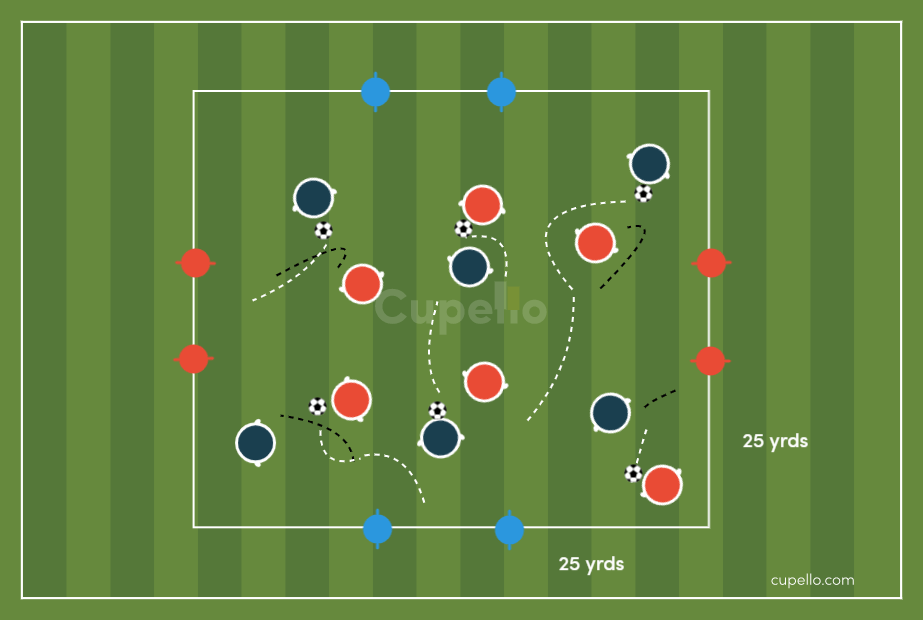 It's important we help players develop their ability to master their body and the ball, as this will give them a great foundation to work from and help build connections with teammates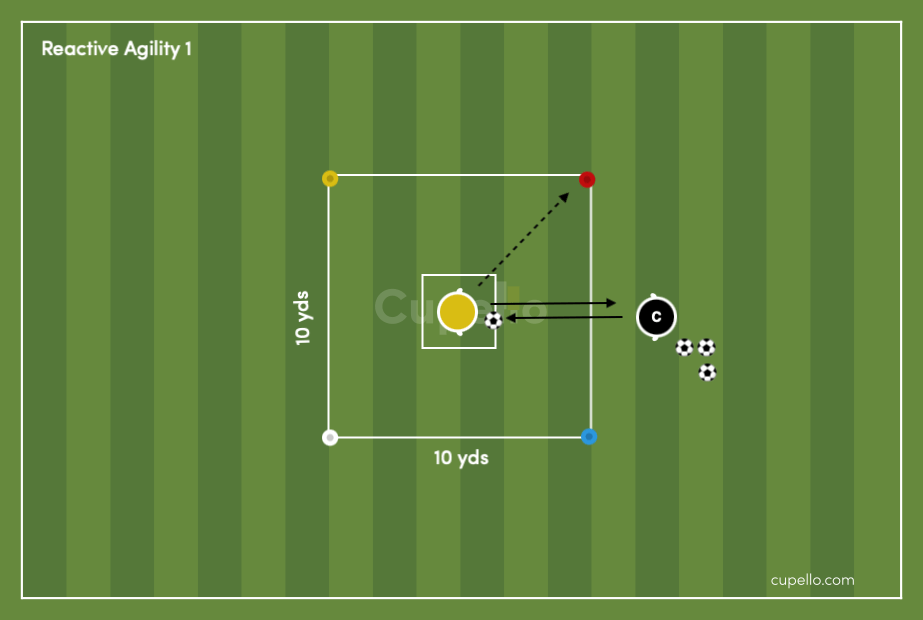 Agility is key to the performance of youth players, and is linked to speed of play and match fitness. For any youth player in pre-season agility is vital for physical performance.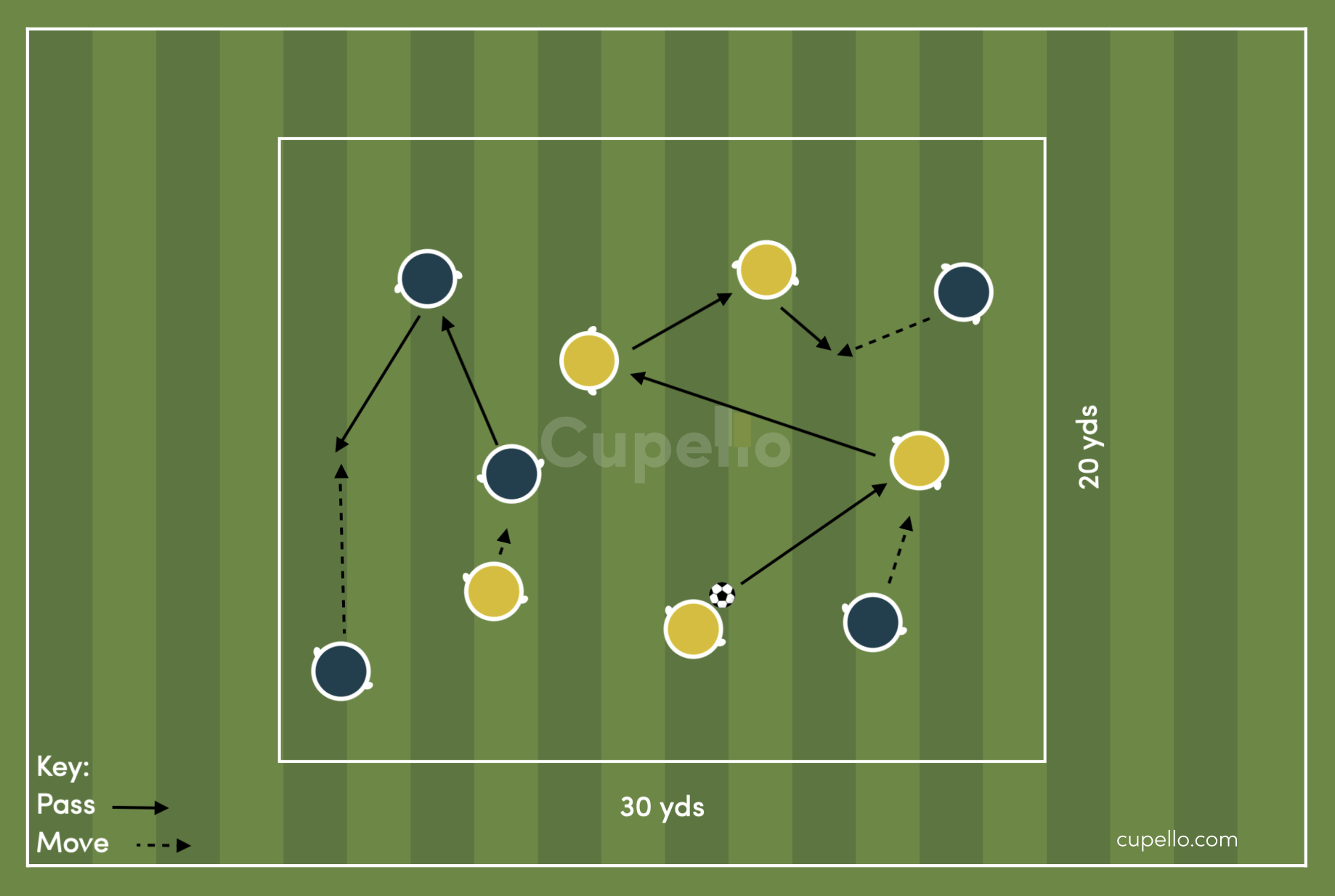 This drill will get your players back into the swing of keeping possession, communicating, and looking for opportunities to pounce.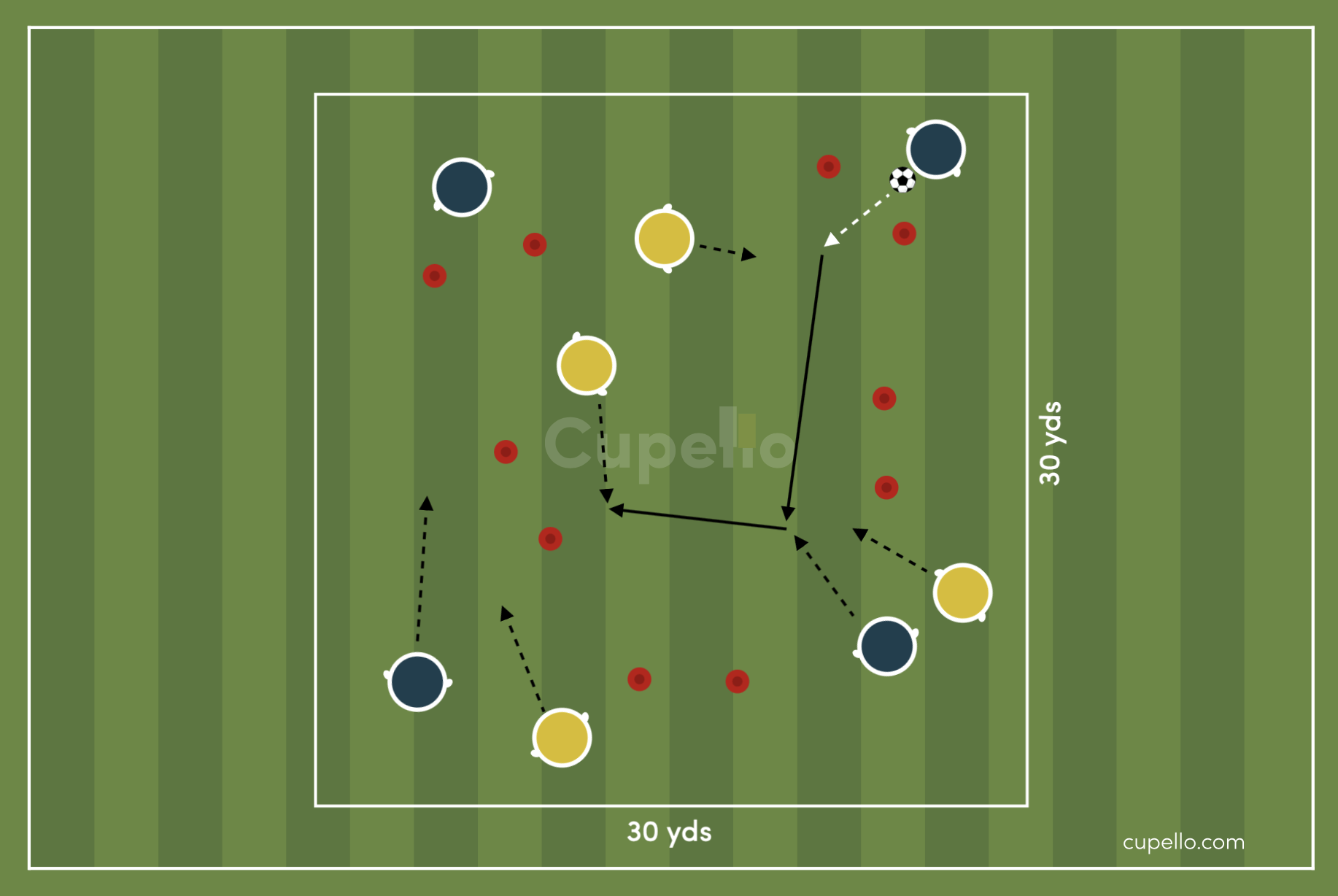 Using possession effectively to improve dribbling and passing skills.
Take Your Game to the Next Level
All the tools you will ever need to become a 
successful coach, join us today on a 14-day free trial!
100's of Drills
Coach to Camera
Sessions from Pro's
Industry Leading Coaching Tools
Try 14 Day Free Trial
Recommended
.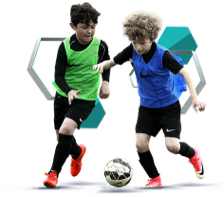 Free eBook Moments of Transition
Download our Free Moments of Transition 10 Game eBook now.
Download Now