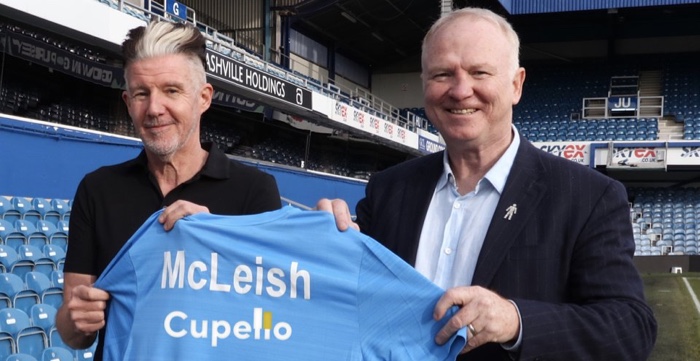 Dave Clarke, founder and Director of Coaching, welcomes Alex McLeish to Cupello
Cupello is Rethinking on-line soccer coaching with a world class team of coaches and experts.
Alex McLeish
Alex McLeish, the former Player, International and Premier League Manager and Coach, has joined the start-up digital soccer coaching platform Cupello.
McLeish will bring his experience in coaching and incredible 47% win ratio to Cupello! He will devise bespoke coaching drills, sessions and contribute key opinion pieces as well taking part in a range of marketing and brand campaigns.
With Cupello having launched during Covid and with this announcement of Alex McLeish as Brand Ambassador, Cupello is continuing its growth as the pioneers within the digital soccer coaching arena. 
McLeish who has a stellar managerial and coaching career, that included Scotland, Rangers, Aston Villa and Birmingham City. He won 7 trophies in 4 years with Rangers, and the League Cup with Birmingham City. Between 1994 and 2018 he achieved an incredible 47% win Ratio.
His playing career was equally distinguished, with 77 appearances for Scotland and 700 appearances for Aberdeen where he played under Sir Alex Ferguson. 
Message from Alex McLeish
Of his appointment as Brand Ambassador Alex commented, "I'm absolutely thrilled to be joining Cupello, I was very impressed by the platform, the coaching and technical team and their vision for Rethinking online Soccer Coaching."
Take Your Game to the Next Level
All the tools you will ever need to become a 
successful coach, try us for free now!
100's of Drills
Coach to Camera
Sessions from Pro's
Industry Leading Coaching Tools
Try Free Trial Now