World Cup: How England Can Beat France
UEFA A licence coach Charlie Pomroy gives his tactical analysis of how England can beat France at the World Cup Qatar 2022 in the quarter final. He picks the team and goes through the main tactical contributions of the players involved.
World Cup 2022 - England vs France
Starting line up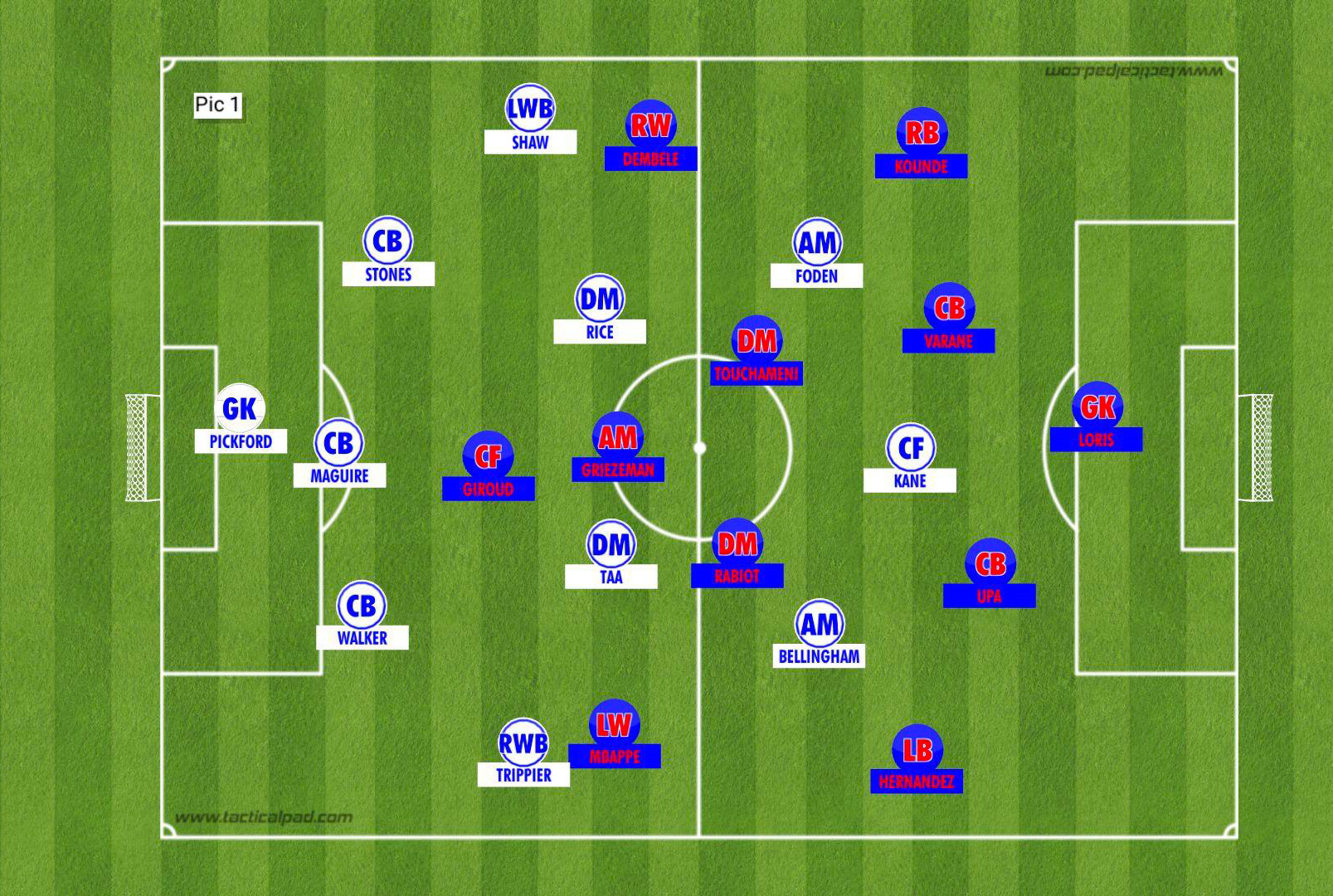 GK-3-4-2-1
Pickford, Walker, Maguire, Stones, Trippier, TAA, Rice, Shaw, Bellingham, Foden, Kane
Pickford has been great for England rarely putting a foot wrong.
Maguire can deal with the ariel threat of Giroud better than anyone else.
Walker gives us the pace and cover on that right side.
Trippier gives us experience and set piece potential
Shaw and Stones both solid on that left side.
I would play TAA alongside Rice with Foden and Bellingham in front of them. An asymmetrical box style midfield 4 with Kane at CF.
Key Tactical Points
Dealing with Mbappe. Stop the service to him.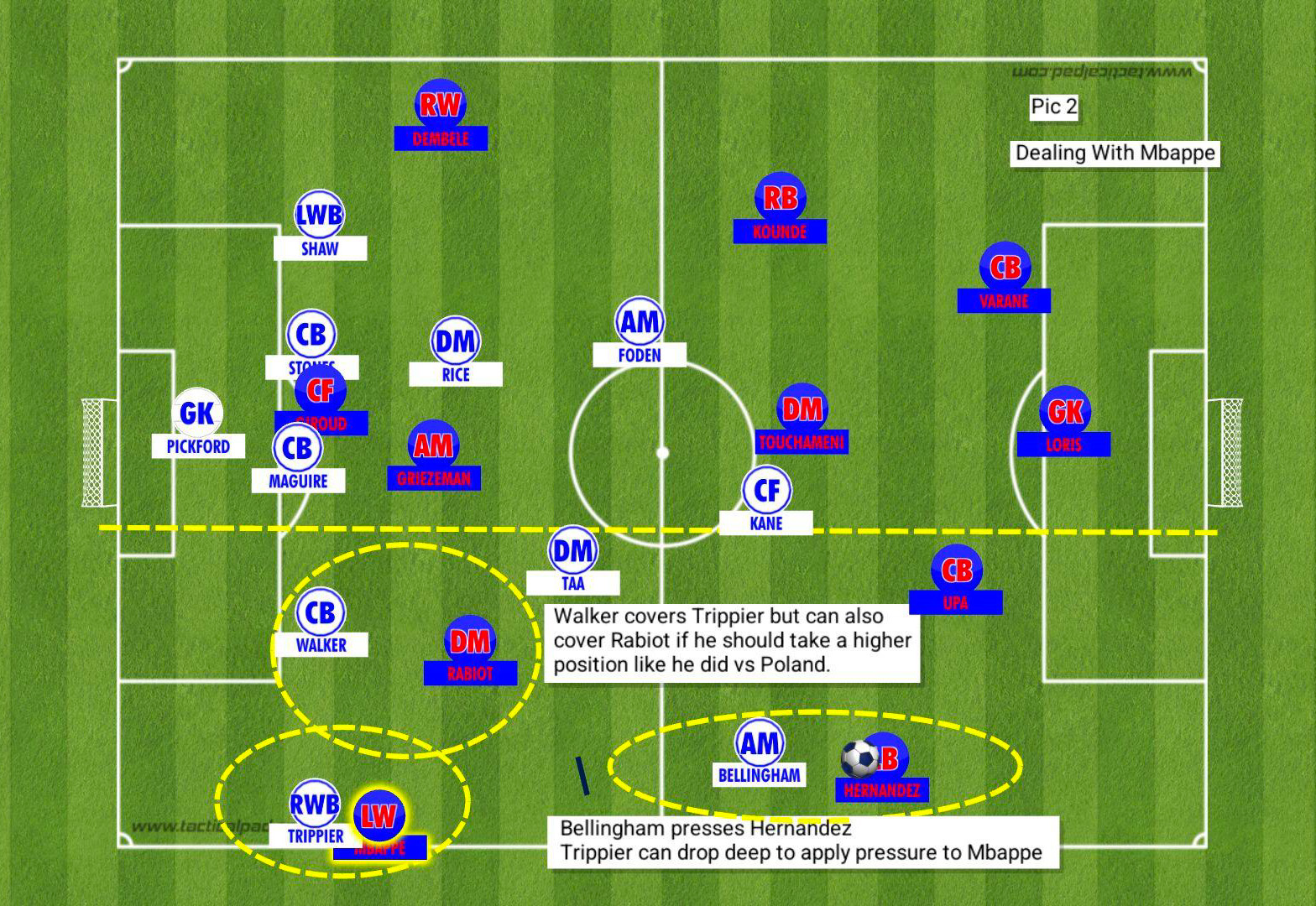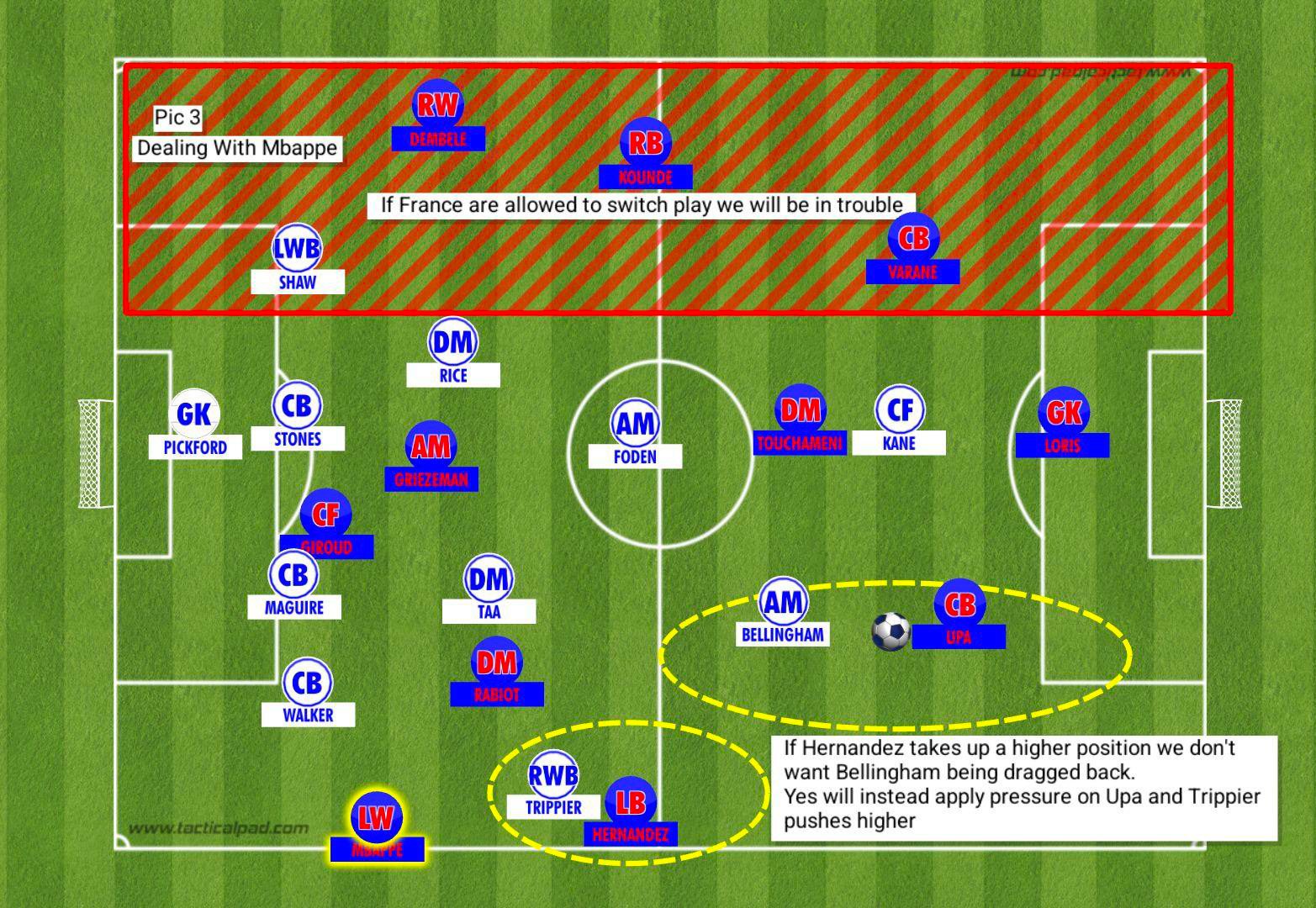 England will need to be better on possession of the ball and that's why I would have TAA.
Our explosive midfield box can dominate central areas.
Overloading on the right and utilizing the asymmetrical box midfield to full effect
Take Your Game to the Next Level
All the tools you will ever need to become a 
successful coach, join us today on a 30-day free trial!
100's of Drills
Coach to Camera
Sessions from Pro's
Industry Leading Coaching Tools
Try 30 Day Free Trial
What if...
If we wanted to shut up shop and protect a lead, bring on Henderson for TAA. Phillips for Rice and Saka for Trippier. Switch into a 4-3-3 with Henderson, Phillips and Bellingham as the 3 and Saka, Foden wide with Kane.
If it was tight and we wanted to unlock them whilst keeping our shape then Grealish for TAA and dropping Bellingham next to Rice.
If we wanted to change shape, Taking off TAA, Trippier and Foden and bringing on Saka, Phillips and Rashford and reverting to a 4-2-3-1 with Phillips and Rice behind Rashford, Saka and Bellingham.
If we needed a goal I would go 3-1-4-2 keeping the same 3 in defence, Rice holding with TAA,
Bellingham, Foden and Saka with Rashford and Kane as the two. Possibly Wilson with Kane down the middle with Saka Rashford wide.
What if ... Pens
1. Kane
2. Bellingham
3. Rice
4. Rashford
5. Foden for the win with Rabiot missing for France.
Actual Prediction: England to win AET.